The Eagles Nest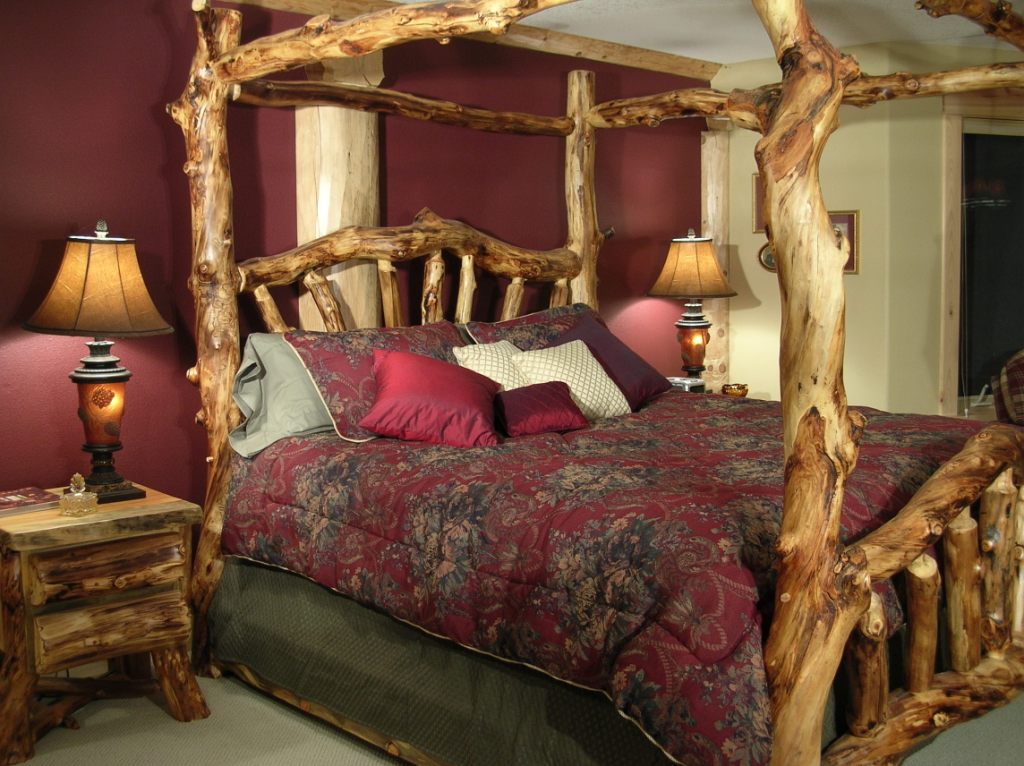 The bridal suite features a king size canopy bed made of distressed aspen wood.
A large bay window overlooks the rivers below, which open for the enjoyment of the soothing sound of the rapids. Relax in the swirling waters of the jacuzzi tub.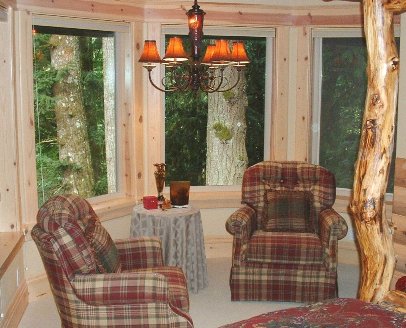 Barlow Trail Room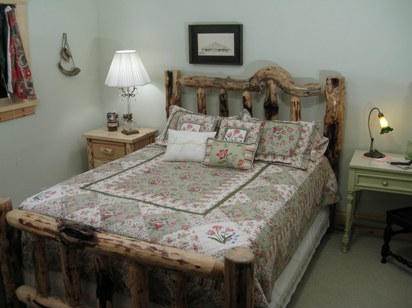 For those interested in Oregon history this is a natural fit. In 1845 Samuel K. Barlow blazed a trail from The Dalles to Oregon City thus avoiding the dangerous Columbia River rapids, the last leg of the Oregon Trail. For the first three years of its existence the Barlow Trail ran about a quarter mile to the north of the lodge. It is now called the Barlow Trail Road. Its current location is essentially the present Mount Hood Loop Highway 26.